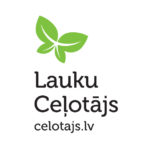 LC was established in 1993 and today unites over 300 guest houses, holiday cottages, open farms and food production facilities, craftsmen and other rural tourism stakeholders in Latvia. We offer tours, itineraries and programs for travellers with interests in culinary, nature, heritage, wellness, senior tourism, active tourism and other themes in Latvia, Lithuania and Estonia. Our specialised maps and tour guides are available to help travellers. We work closely with rural development organisations in Latvia and we are an active member in European rural tourism organisation Eurogites.
Background and previous experience related to local food promotion or tourism activities:
22 small cheese making farms and production facilities in rural Latvia are promoted under our brand "Countryside Bounty". They are open to visitors, promote cheese making, offer cheese tasting and sell their products on site. Some of those local cheese makers have own cows or goats, some buy milk from neighbouring farms. All of them are masters in traditional cheese making and at the same time continuously work to develop new and better recipes. LC promote cheese makers as part of our tour itineraries for independent travellers as well as groups.
Contact:
Lauku ceļotājs
Address: Kalnciema street 40, Riga, LV-1046
W: www.countryholidays.lv
Asnāte Ziemele
E: asnate@celotajs.lv
T: +371 2 92 85 756
Other team members:
Kristine Petersone
Gallery