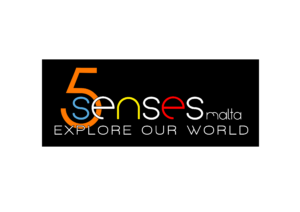 5-Senses is an SME established in 2006 working towards providing quality products and services that target tourism, hospitality, culture and heritage in the Mediterranean and neighbouring countries. 5-Senses' endeavour includes preserving, sustaining and developing tourism, hospitality, culture and heritage products, services and knowledge content through local, EU and other international funding opportunities; promoting, creating awareness and disseminating knowledge in these fields; hosting activities that promote tourism, hospitality, culture and heritage in the EU context; addressing training needs of these sectors; educating providers and consumers on sustainable development issues in the sectors.

Background and previous experience related to local food promotion or tourism activities:
5-Senses is actively participating in EU-funded projects in FP7, IEE, CIP and COSME framework programmes. It has also participated in other framework programmes such as Leonardo da Vinci. It seeks to increasingly promote Malta's participation in EU affairs in terms of knowledge economy and Lisbon strategy in the tourism, hospitality, culture and heritage fields. Ongoing projects include: HOST-The Heritage of Olive Tree for Sustainable Tourism project, and Genius Loci. 5-Senses has also supported Paragon Europe in tourism projects such as: FUToURISM – Paragon Europe conducted research on cultural tourism, visitor surveys, SWOT analysis and a marketing plan; TRIM (Rural Tourism in Inland Areas of Mediterranean Islands). The project 'TRIM' was aimed at promoting agro-tourism business and developing the agro tourism products in Malta; MEDINS (IDENTITY IS FUTURE: THE MEDITERRANEAN INTANGIBLE SPACE) – Paragon was commissioned to catalogue and inventorise the intangible cultural heritage of the Maltese Islands – part of a transnational project.
Contact:
5-Senses Malta
Address: 100, Main Str., Zejtun ZTN 3047, Malta
Postal Address:  Constitution Str. 183, Mosta MST-9054
W: www.5-sensesmalta.com
Fjoralba Kodrasi
E: fjoralba@5-sensesmalta.com
T: +356 2 33 90 137